Robotnik outlines the advances for industry 4.0 brought about by 5G introduction.
Greater autonomy for mobile robotics, among other benefits that smart factories 4.0 will reap.
The arrival of 5G has attracted attention from the very beginning. Are we ready to implement this technology in our companies? What are the real benefits it brings to industrial operations?
Much of the debate generated by 5G revolves around the telecom sector, but the reality is that this new technological evolution brings with it a host of new applications that will benefit not only them, but also autonomous mobile robots used in Industry 4.0 or in other sectors, such as agriculture. It is an important step forward for automation control technologies.
What are the key points for the European Commission?
The reality is that we in the sector are already talking about an evolution from Industry 4.0 to Industry 5.0, as a complement to the current paradigm, in which objectives beyond growth and employability are achieved. Objectives focused on sustainability and where the wellbeing of the industry's workers is a high priority.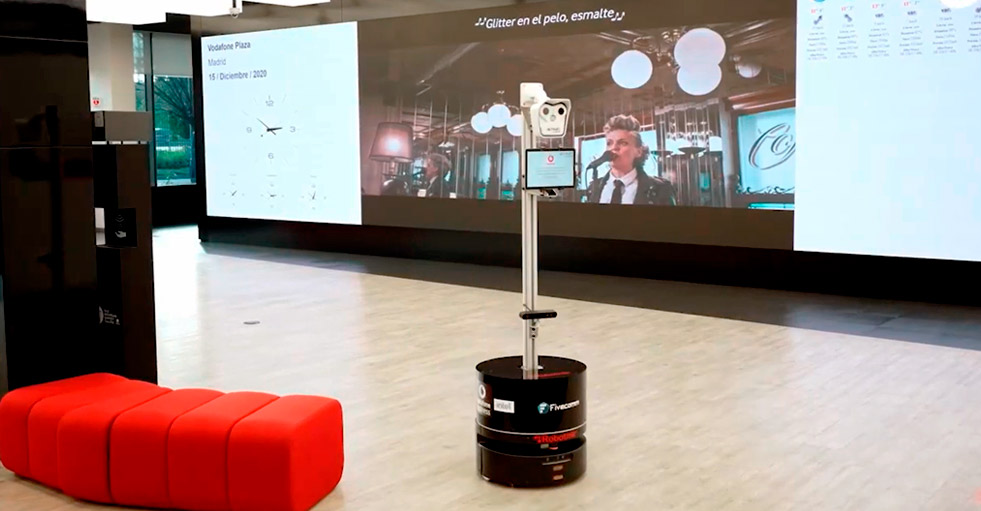 In fact, in January of this year, The European Commission published the report 'Industry 5.0, towards a sustainable, people-centred and resilient European industry'.
Mariya Gabriel, Commissioner for Innovation, Research, Culture, Education and Youth, said at the launch of the report: 'Many European industries are reinventing themselves, adapting to the new COVID reality, increasingly embracing digital and green technologies to remain the solution provider for all Europeans. Now is the time to make workplaces more inclusive, build more resilient supply chains and adopt more sustainable ways of production'.
This publication provides conclusions that are of great interest to us concern to us, such as the following:
Digitalization offers unprecedented opportunities for industry.
Digital technologies such as artificial intelligence (AI) or mobile robotics enable radical innovation in the workplace, optimizing human-machine interactions and capitalizing on the added value that human workers bring to the factory floor.
By developing innovative human-centered technologies, Industry 5.0 can support and empower, rather than replace, workers; we increase the resilience of industries and make it more sustainable.
At Robotnik we believe that there is much to contribute in this field with the firm objective of adding value to the smart factories 4.0 of the future.
The implementation of 5G technology and all its potential brings with it considerable advances: speed, capacity and flexibility.
Mobile robots and 5G
Over the last few years, we have seen how the automation of industrial processes has made a Copernican turn in the industrial sector, automating costly processes and optimizing costs and productivity.
Mobile robotics requires processing a huge amount of data from the environment in a limited time frame using complex algorithms. This means that traditional mobile communication (3G, 4G or wireless WIFI) is reaching its technical limits and the IoT is conditioned for its optimal exploitation.
These limitations also apply to fleets of robots in industrial installations: blind spots, low bandwidth or the need to mount high-end equipment to make it really work.
Therefore, the implementation of this technology will break down these gaps that act as a barrier to the digital transformation of the organizations.
5G communication applied to mobile robotics offers a new range of possibilities to the production chain. Outsourcing of data processing is now possible, so the high load task of robots can be performed off-site and bring 2 benefits:
Cheaper on-board computers.
Longer battery autonomy.
As one of the leading robotics companies specialized in industrial, autonomous and collaborative mobile robots and manipulators, Robotnik is currently involved in several 5G-related projects:
The 5G-ERA (5G Enhanced Robot Autonomy) is an H2020 project financed by the EU. It aims to provide an enhanced 5G experimentation facility and relevant network applications (NetApps) for third-party application developers to provide them with a 5G experimentation playground to test and qualify their new apps.
Robot autonomy is essential for many 5G verticals and can provide multiple benefits in automated mobility, Industry 4.0 or healthcare.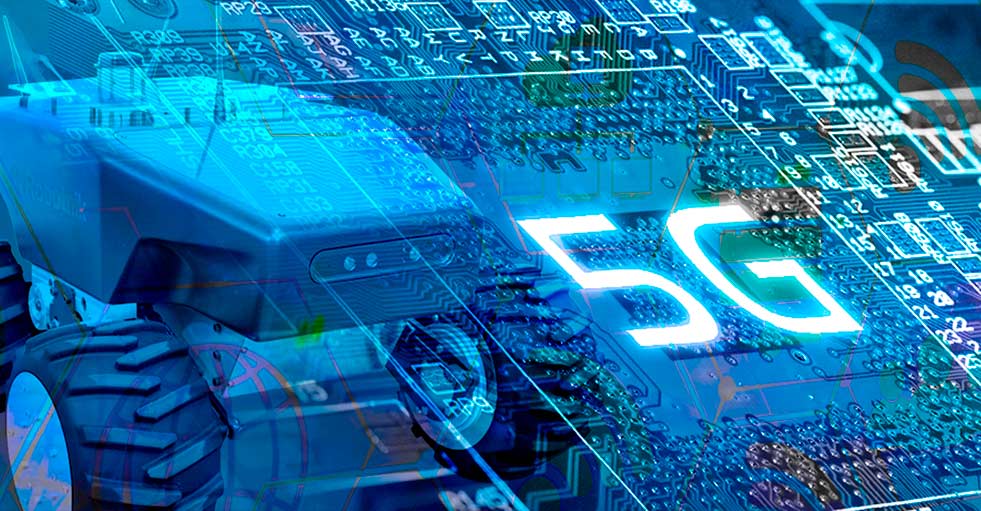 This project is also part of EU H2020. It aims to test this fifth generation of mobile technology in an indoor and outdoor robotic logistics use case, bringing completely new features to the current way of communication such as ultra-low latency, more connected devices or private enterprise networks.

Processes in Industry 4.0: 5 benefits of 5G
The industrial sector will be able to benefit from 5G and its different applications, obtaining greater productive and competitive efficiency.
Smart factories face new challenges to continue breaking technological barriers. Companies are responsible for training their employees and enabling them to deal capably with automation processes:
Speed of response (real time). Increased speed of information transmission, enabling applications such as remote assistance.
Increased precision in operations, given the greater sensitivity of machines to stimuli; therefore, safety for operators is also increased.
Monitoring and simultaneity of machinery, which will optimize the effectiveness of operations between industrial devices.
Improved connectivity. The decrease in network latency of 5G will overcome the limitations of wired logic technologies (Bluetooth, WiFi, etc.), thus driving hyperconnectivity.
Cost reduction. Although an initial investment is necessary to adapt factories to 5G technology, in the medium term, costs will be reduced due to the reduction of possible operational errors and the increase in production performance.
Therefore, the 5G era opens the door to connectivity, data decongestion and maximum cost efficiency of processes in Industry 4.0. enabling the evolution towards the sustainability of Industry 5.0.