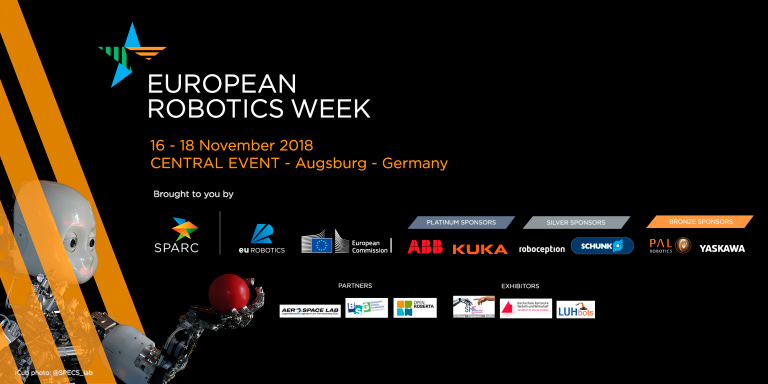 Our daily life is in constant contact with robots, they can care for the elderly, children and the sick, parade as models or play as pets. They are present in hospitals, logistics companies, factories, car parks, airports, universities and our own homes.
All these technological advances in robotics, which years ago were seen as science fiction, are present in the European Robotics Week (ERW) celebrates all the years offering activities allied with the robotics that make it closer, promote it and inspire at all the publics.
Over thousand events on robots are being organised over all the continent. This year have the focus of attention the host of the central event, the German city Augsburg from November 16 th to 18th.
On Friday, 16th November, ERW2018 will start with an Opening, gathering high-level representatives from industry, research and politics. This event is in English and is open to everyone.
From Friday 16th to Sunday 18th of November, a robots exhibition, several public talks and activities for adults and children will be offered.