The multinational GMV has celebrated its 'V Robotics days' within the European Robotics Week (23-29 November) in Spain. More than 400 events related to robotics took place throughout the week, showing the latest developments, new researches and applications.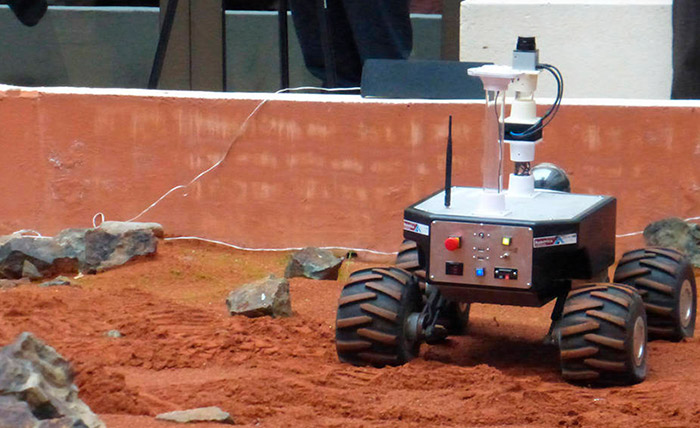 The mobile platform, SUMMIT-XL, has made an exhibition of its capabilities on these days. A speed control and positioning exhibition of the robotnik's robot.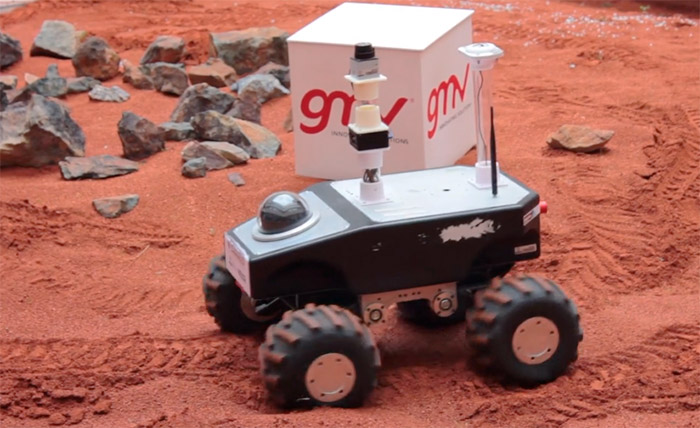 The SUMMIT-XL which has participated in the euRathlon 2015 competition along hand with Sarrus team from the Center for Automation and Robotics (CAR) of the Polytechnic University of Madrid (UPM) has highlighted throughout the week. The versatile and robust platform that uses ROS technology has been developed for search and rescue applications of survivors in catastrophic environments.