SUMMIT-XL STEEL is a mobile robotic platform for application development (logistics, indoor transport, surveillance, etc.). It has a robust design and can carry up to 130 Kg payload.
Take a look to the mobile platform in movement on the following link:
The STEEL version of the SUMMIT-XL  is based on ROS and can incorporate a wide variety of lidars, structures, manipulators and others customizations.
SUMMIT-XL STEEL dimensions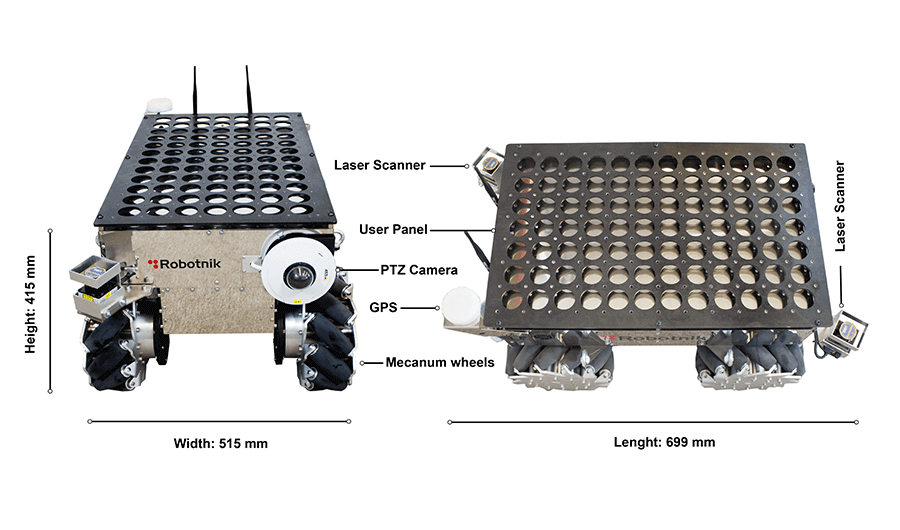 Find more information about SUMMIT-XL STEEL.