Robotnik is in the 7th International Trade Fair for Automation and Mechatronics,
Automatica 2016.
AUTOMATICA is the leading trade fair for industrial automation and mechatronics. Four-day show for more than 30,000 visitors from professional robotics and all branches of industry.
Robotnik will be in the service robotics area showing the new RB-1, the RB-1 BASE, the manipulator G-BALL and our flagship SUMMIT XL. Find us in Hall B4, stand 505!
20th June, 2016
We've arrive to Munich! Booth prepared, we are ready for AUTOMATICA 2016!
21th June, 2016
09:00 am
Automatica starts! Come and join us in Hall B4, stand 505, where we will be happy to assist you!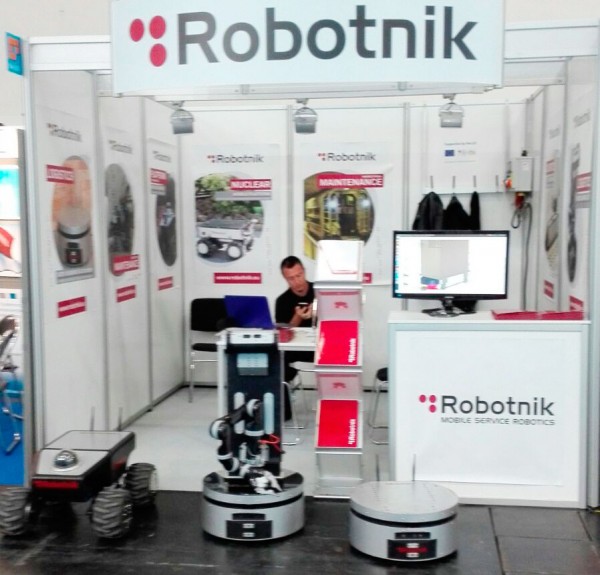 10:00 am
First movings and visitors! Getting excited!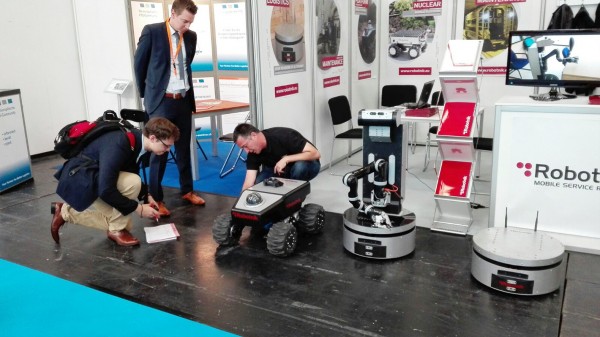 11:30 am
RB-1
a great interest for our visitors!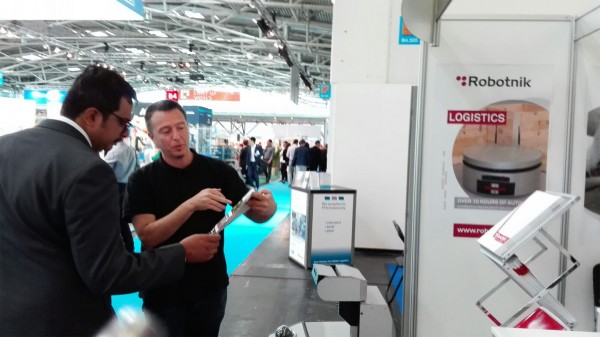 12:30 pm
Are you interested on Service Robotics? Do you have an engineering project in mind?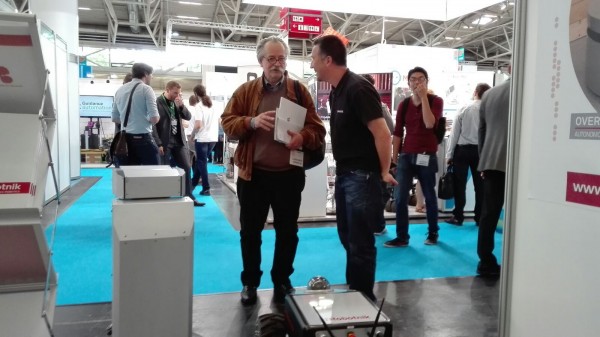 01:00 pm
RB-1 BASE moves incredibly around the hall. Are you interested in a mobile platform for yours logistics plans? Do you want to automate your warehouse? Are you looking for a great versatile indoor platform? Get more information about it. The future about the robotics automation is here.
22th June, 2016
Second day starts!
Today we are happy to receive the manipulator robot from Project CARLoS. This robot is based on the G-BALL manipulator robot.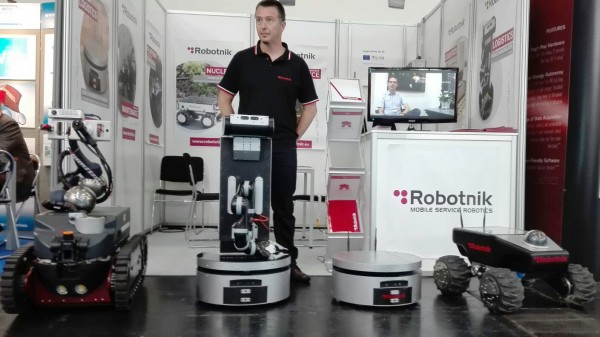 Explaining projects. AdvanRobot is shown in AUTOMATICA for first time. AdvanRobot is a mobile and autonomous RFID system that performs automatically the inventory of a given space, for instance, a retail store or low-ceiling warehouse. It provides a higher RFID inventory accuracy than handheld readers.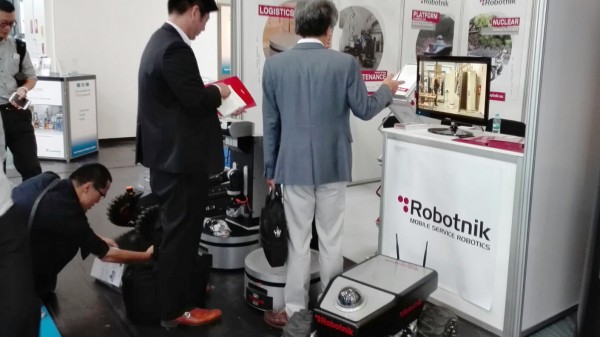 Many visitors are coming to solve their questions and know all about the capabilities of our robots.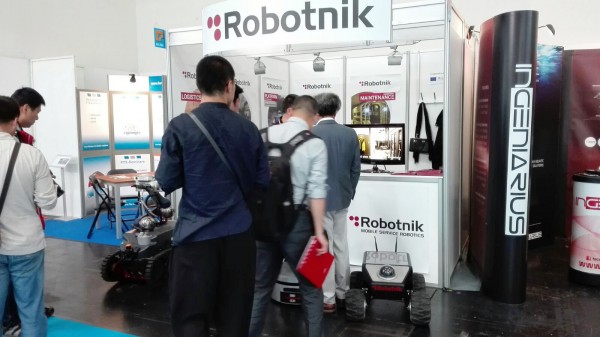 Do you want to know more about the projects we are involved? Do you have a project idea? Come to our booth and get the information you are looking for.
ROBO-SPECT, RADIO Project, I-Support and BOTS2REC are some of the latest projects.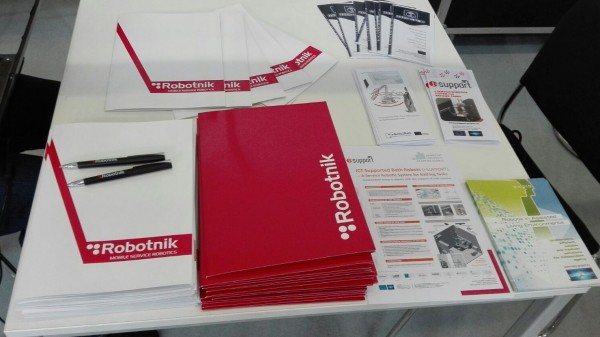 24th June 2016
Last day in Automatica!
It has been a pleasure! Many people from around the world have come to visit us and we have a great time there!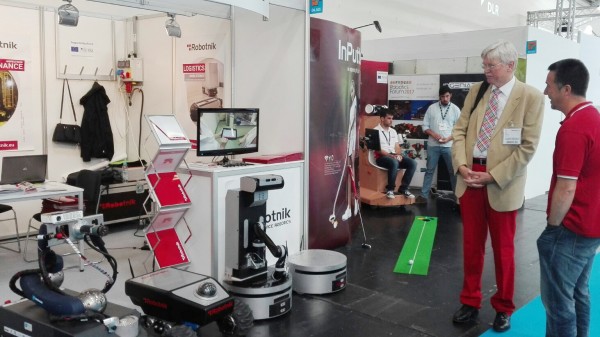 Our mobile manipulator RB-1 has been well received by the public and we are so happy! 😀
See one of the videos that have been made to this magnificent robot while walking around the fair.
Thank you for coming!