The Global Robot Expo, one of the biggest events of robotic technology in Europe, will be held the next 28th, 29th, 30th and 31st of January in Spain. Madrid is in charge of hosting a big fair where it will shown more than 40 conferences and the latest technologies and developments that will shape the trends of the upcoming years.
Global Robot Expo congregates relevant and international companies of all sectors related to robotics (Research, educational, moving platforms, security, industrial, medical …).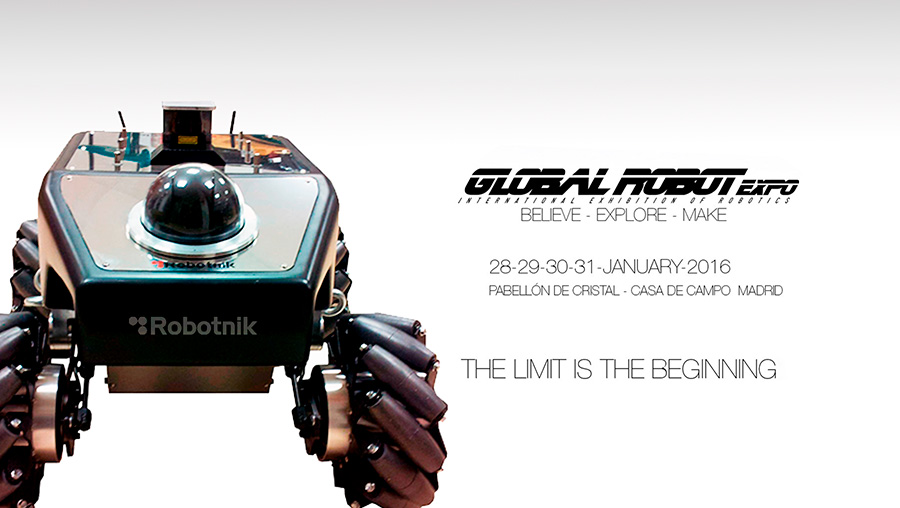 Robotnik, company specialized in mobile service robotic, participates in this big international event where will show its mobile platform SUMMIT XL, the LWA 4P arm and the SVH hand from Schunk and the Barrett WAM arm.
On behalf of the entire team of Robotnik, we are pleased to invite you to come and join us in our booth (number 4.2).
We will be happy to assist you!