El Institute of Technology Kanpur y Tata Consultancy Service participarán en el Amazon Picking Challenge 2016 con el manipulador móvil X-WAM, diseñado y fabricado por Robotnik. El APC se celebrará junto al Robocup 2016 del 29 de Junio al 3 de Julio.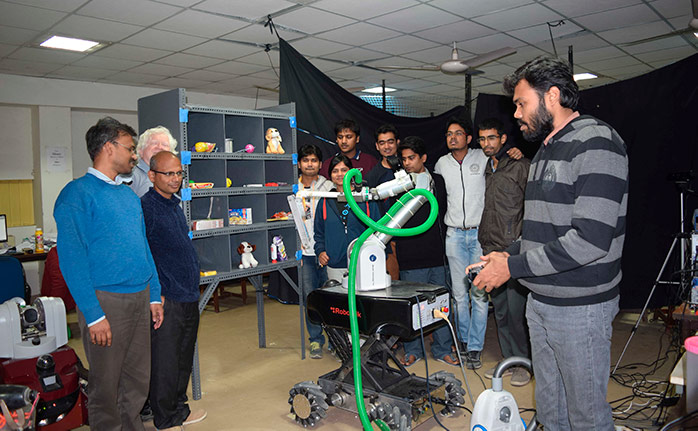 El APC 2016 tiene como objetivo fortalecer los lazos entre las comunidades robóticas, tanto  industriales como académicas, con el fin de promover soluciones en común. En total serán dos competiciones paralelas: el Pick task, tareas de recogida de objetos y el Stow task, selección y colocación de objetos en estanterías.
El manipulador móvil X-WAM competirá de la mano del Intelligent systems and control lab del IIT Kanpur y Tata Consultancy Service, mostrando todo el desarrollo realizado previamente por este equipo en las tareas que son propias de la competición.
Vídeo del trabajo realizado por los dos equipos de investigación.