The Indian Institute of Technology Kanpur and Tata Consultancy Services will participate in the Amazon Picking Challenge 2016 with mobile manipulator X-WAM, designed and manufactured by Robotnik. The APC will be held by the Robocup 2016 June 29 to July 3.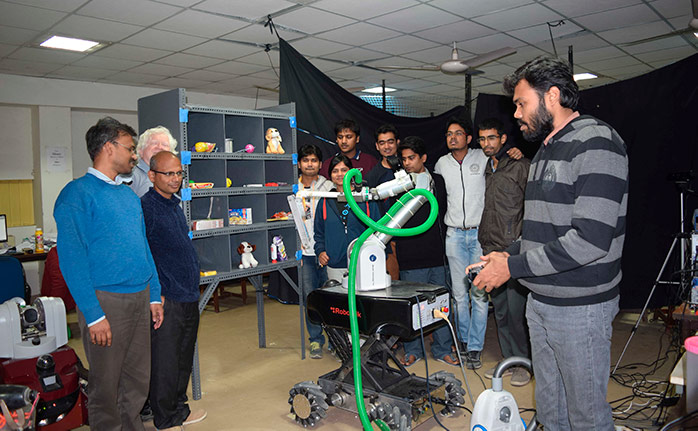 The APC 2016 aims the goal to strengthen the ties between both robotic industrial and academic communities, in order to promote common solutions. In total there will be two parallel competitions: the Pick Task and the Stow Task, the challenge of taking items out of a tote and putting them into the shelving unit.
The mobile manipulator X-WAM and the Intelligent systems and control lab of IIT Kanpur and Tata Consultancy Services, showing all development previously done by this team on tasks that are specific to the competition.
Video of the work done by the two research teams.