Robotnik has officially launched its mobile platform SUMMIT-XL STEEL. This is the new member of the family SUMMIT XL, which stands out for having an ultra resistant steel structure capable of supporting up to 75 kg.The new mobile platform uses open architecture and modular control based on ROS and easily allows the integration of a wide list of sensors and manipulators.
The mobile platform has skid-steering and can be configurated with omnidirectional kinematics that provide greater mobility and improve indoors accuracy .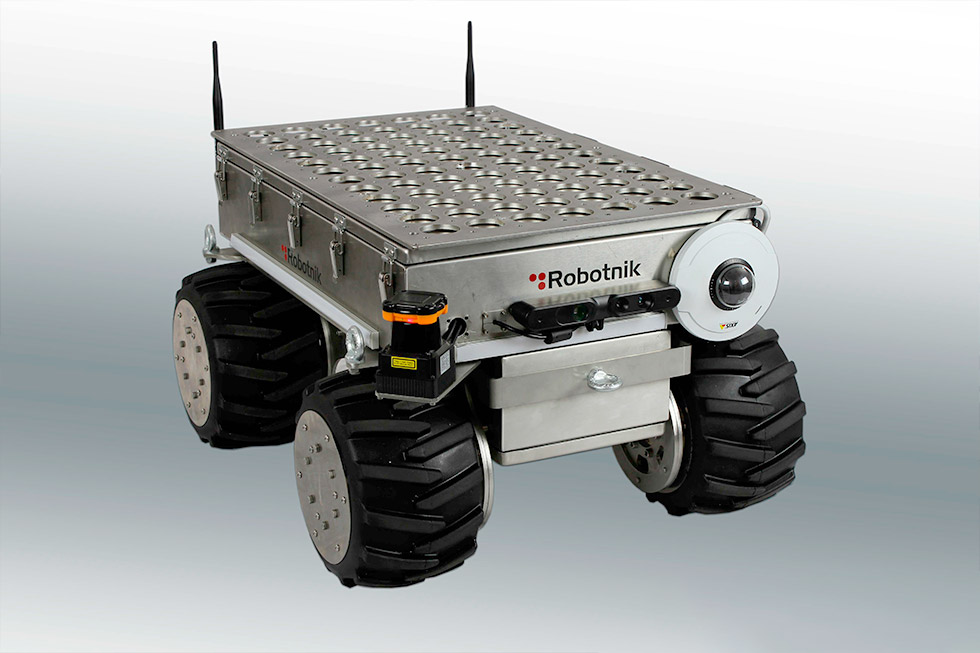 SUMMIT-XL STEEL is conceived for R&D, surveillance, military, access to hazardous areas, among others.
The platform, depending on its end application, can integrate diverse sensorization as GPS, cameras, lasers 2D and 3D, structures, torsos and manipulators. These components allow the robot to navigate autonomously or remotely and perform manipulation tasks.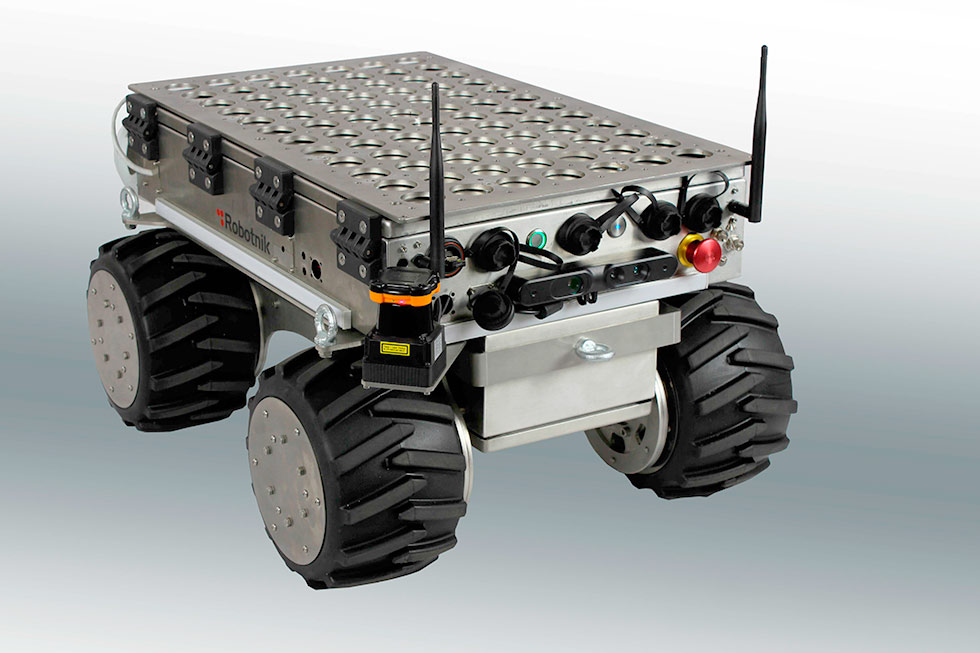 Find out more about SUMMIT-XL STEEL.