RB-1 is an ideal autonomous robot for indoor research.
Robotnik has launched the new version of its mobile manipulator RB-1, which allows integration of a MICO² or a JACO² arm from Kinova. The unlimited rotation of both arms has extended the manipulation options while providing greater ease of movement. Finally, both arms can incorporate a hand of two or three fingers.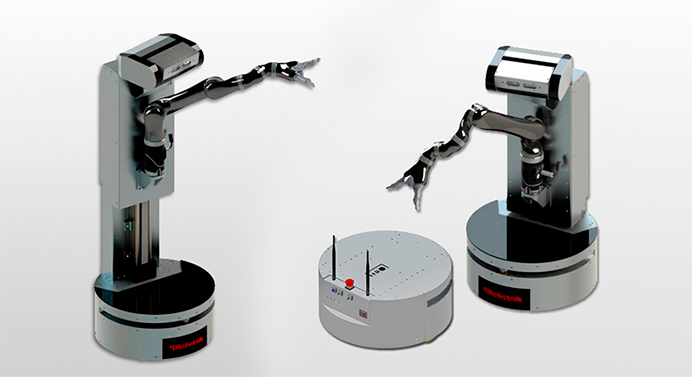 The robotic platform allows the development of applications such as remote monitoring, AAL (Ambient Assisted Living Environment) or manipulation of objects indoors.
The integration of a RGBD sensor in the pan-tilt also allows RB-1 to recognize the objects in their environment and develop tasks of navigation and positioning.
Meanwhile, the mobile platform can be bought separately. RB-1 BASE can carry different loads or materials with high autonomy.
Both RB-1 and RB-1 BASE incorporate open source software based on ROS. It includes hundreds of user contributed packages and sets of packages called stacks, that implement functionality as localization and mapping, planning, manipulation, perception, etc.
Video of the RB-1 BASE on the move: