Designed for all types of industrial applications, it is presented as a solution for Universal Robots e-Series users.
Thanks to its mobility, it extends the cobot  workspace unlimitedly.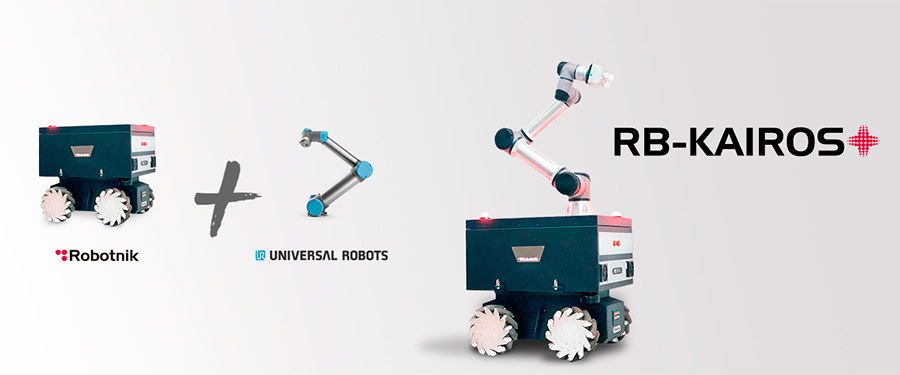 RB-KAIROS+ is a robotic platform designed for the plug&play integration of Universal Robots e-Series arms. Its software and hardware are fully prepared to mount the arm and thus turn the robotic arm into a mobile manipulator. This allows unlimited expansion of the cobot workspace because the collaborative mobile manipulator can work in different locations. In this sense, it is a great complement for current URe arm users.
RB-KAIROS+ is extremely useful for industrial applications such as pick and place, part feeding, metrology, quality control, bolting of large parts or packaging. Without a doubt, it is an excellent way to improve the productivity of any factory.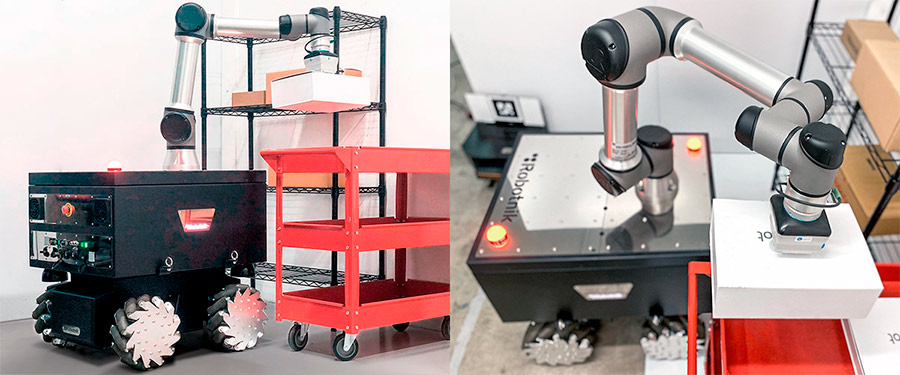 In addition, it is designed to work in industrial environments, where safety lasers are generally used, which allow the robot to safely share the workspace with the operators.
RB-KAIROS+ has a robust steel design and can carry up to 250 Kg. The mobile platform has omnidirectional / skid-steering kinematics based on 4 high power motor wheels.
RB-KAIROS+ can navigate autonomously and can be configured with a wide range of sensors and components found within the UR + ecosystem.
RB-KAIROS+ is a certificate product from UR+
More information: RB-KAIROS +
Do not miss our video.