Today, robotics is part of our day to day, helping to optimize and automate tasks and making life easier for people. Like many others, this has been a natural process that we have reached due to numerous factors such as, for example, labour shortages in some sectors; the decrease in the world labour force (due to the low birth rate and aging); the search for automations that avoid human error and also the automation of those heavy, repetitive or simple jobs. If you want to know why Robotnik is between the top robotics companies, just keep reading!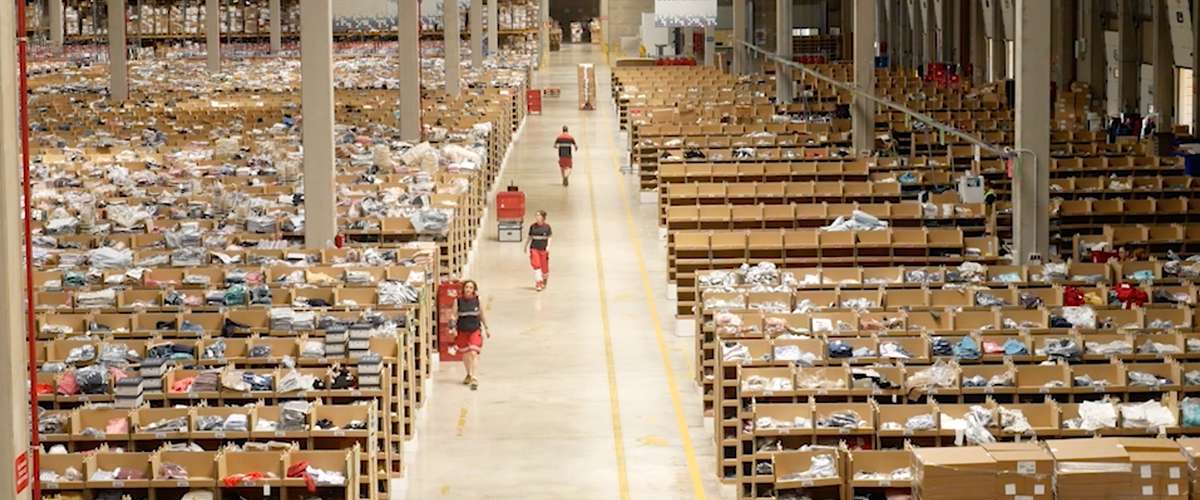 What is collaborative robotics and what does it contribute?
In relation to this last aspect, we find collaborative robotics, which t is presented as one more working tool, as an aid for workers and operators. These are robots that can work safely in environments where there are people, without physical barriers. This has undoubtedly been the definitive step and made by the top robotics companies. Robots can be as just another co-worker. If we add to this the simplicity of its installation, its ease of use and that they can perform a wide number of tasks, it is understood that collaborative robots are present in any company that is in the so-called industry 4.0.
How the ​best robotics companies help create jobs
If we put into focus the idea that collaborative robots often perform repetitive, heavy and sometimes even dangerous tasks, we can go beyond the hackneyed concept that robots replace traditional labour and frame it in a new concept about processes improvement. That is, seeing collaborative robotics as one more aid to produce better, so that the company/industry is as efficient as possible.
Milton Guerry, President of the International Federation of Robotics, assures that: "Productivity increases and competitive advantages of automation don´t replace jobs – they will automate tasks, augment jobs and create new ones."
Companies around the world are increasing their use of industrial robots: in five years, the global operating stock increased by approximately 65% ​​to 2.4 million units (2013-2018).
And which are the top robotics companies in the market? Robotnik is one of them
Robotnik is specialized in mobile robotics. Since 2002, the year of its foundation, it designs, manufactures, and markets robots and mobile manipulators.
Currently, our robots are present in numerous sectors: R&D, defense, inspection and maintenance, etc. The strongest in the industrial market is undoubtedly the logistics sector.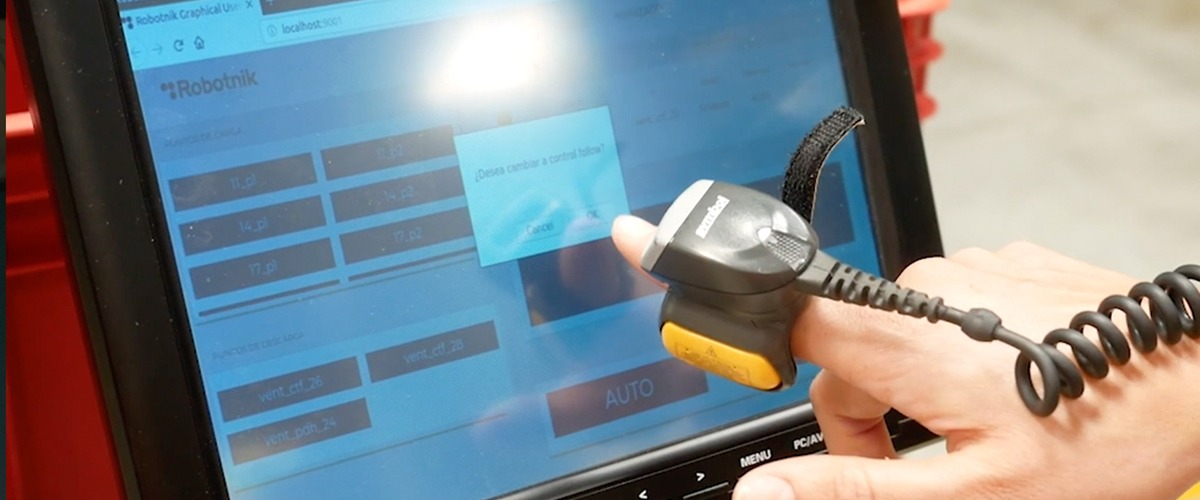 Why choose Robotnik?
Nowadays, anyone with a general knowledge of the industry knows the use of mobile robots to transport goods in environments such as warehouses or even outdoor environments, such as those with large companies made up of several buildings that need to share merchandise with each other. The uses are very wide and in the end what it is about is to automate a process that is simple and repetitive, what a robot does best.
This, which is already so accepted in the market, was not so accepted in 2008, when Robotnik launched its first Collaborative Mobile Robots (CMR) on the market for autonomous transport in hospital environments. That experience is what has helped our company to be one of the best companies in the robotics sector. Since then, our logistics solution has been expanded adapting to the different environments of factories, warehouses or industries in general.
Our indoor logistics system is a comprehensive solution that includes robot fleet, location systems, user interface (HMI) and Fleet Management System (FMS). All this is a specific development from Robotnik.
What are the advantages of robotics and mobile handling in the logistics sector?
That collaborative mobile robotics has been making its way in sectors such as logistics makes a lot of sense. What would be the advantages it provides? We can cite the following:
Easy setup and installation.
Appropriate to share the workspace with people.
Automation of repetitive or unsafe processes.
Different localization solutions available.
Flexible routes vs fixed routes of traditional AGVs.
Advanced intelligent functions: person following, docking to machinery, voice communication, etc.
Advanced user interface (HMI) that allows to generate maps and define localization (waypoints) and routes in a simple and interactive way.
FMS (Fleet Management System) for the optimal coordination of a fleet of robots that share a workspace and a set of resources.

Success factors or how to try to be among the best robotics companies
Among the companies that have managed to consolidate over time, and especially the technology companies, several factors tend to coincide. Among those who define Robotnik like a top robotics company we could mention:
Market: when a company is in a booming sector, it is normal for it to progress. From 2020 to 2022 almost 2 million new units of industrial robots are expected to be installed in factories around the world. Europe is the region with the highest robot density, with an average value of 114 units per 10,000 employees in the manufacturing industry.
Innovation: any technology company must innovate if it wants to have a benchmark in the market. At Robotnik we have tried to launch products that add value to the market, and we have tried to improve the processes of our industrial customers. There is another way of doing things and mobile robotics has a lot to say about it.
Customization: one of the things that defines us the most is our ability to create, and to develop new prototypes that adapt to the needs of our clients. If there is a robot or a mobile manipulator at the base of a project, we can make it happen.
Vision: over 18 years there have been some setbacks, but also many successes such as the commitment to certain sectors and countries or specialization in certain types of products (such as, for example, right now in the field of mobile handling) .
Alliances: all our business partners have helped us. Our distributors, strategic allies for certain projects… are the ones who have helped us establishing ourselves in the international market or in certain sectors. The path is not usually successful if you travel alone.
The list of top robotics companies that are doing interesting things in the world is extensive. We hope Robotnik will continue to be one of them for a long time.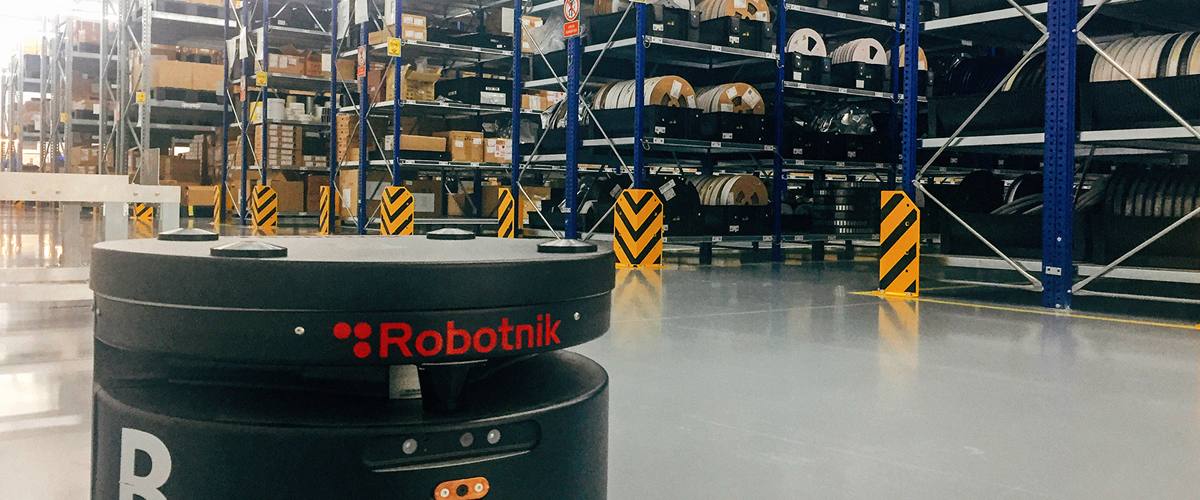 Now that you know more about us, we encourage you to follow us on social media if you want have the latest news about us: