Robotnik has been in the 2016 IEEE/RSJ International Conference on Intelligent Robots and Systems (IROS 2016) and ROSCon held in Daejeon, Korea. The conference have been integrates with full of workshops, exhibitions, robot demonstrations, and social activities for attendees and guests.
Robotnik have shown its great robotic platforms at the conferences. The RB-1 and flagship SUMMIT-XL have been there to show up the people their capacities.
Take a look to some pictures from the events.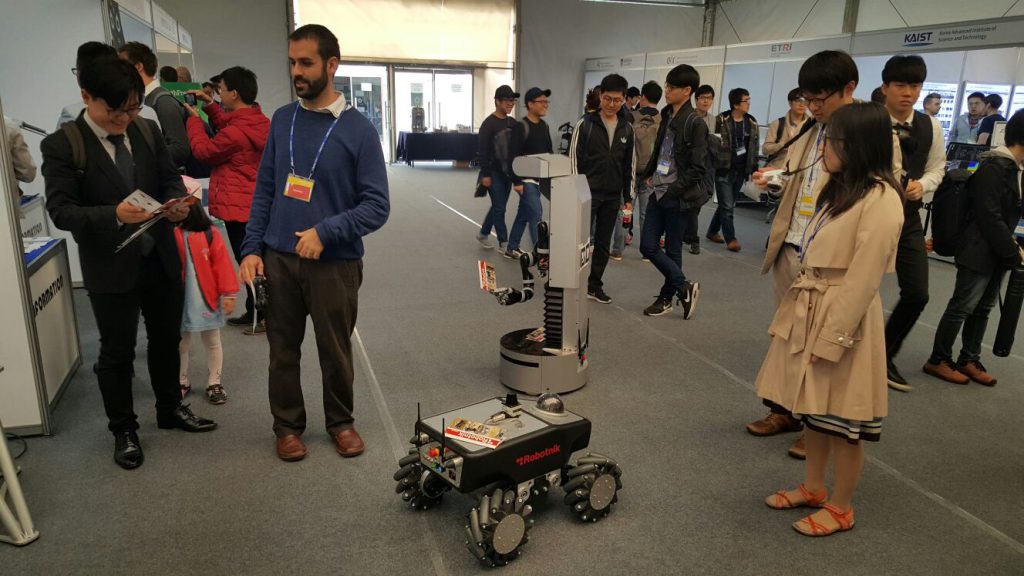 SUMMIT XL and RB-1 moving around the fair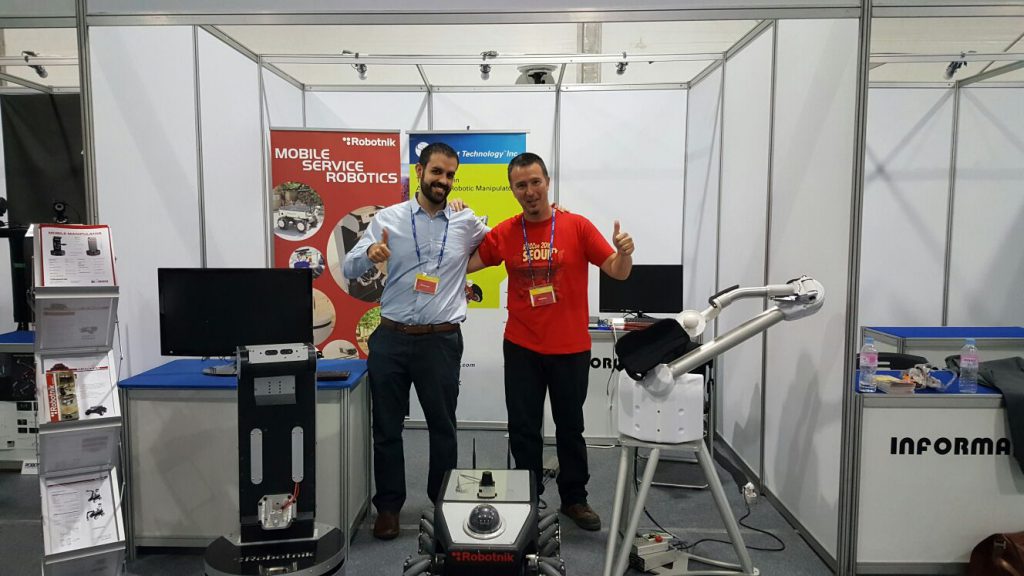 Robotnik team in the stand with its partner Barrett Technologies.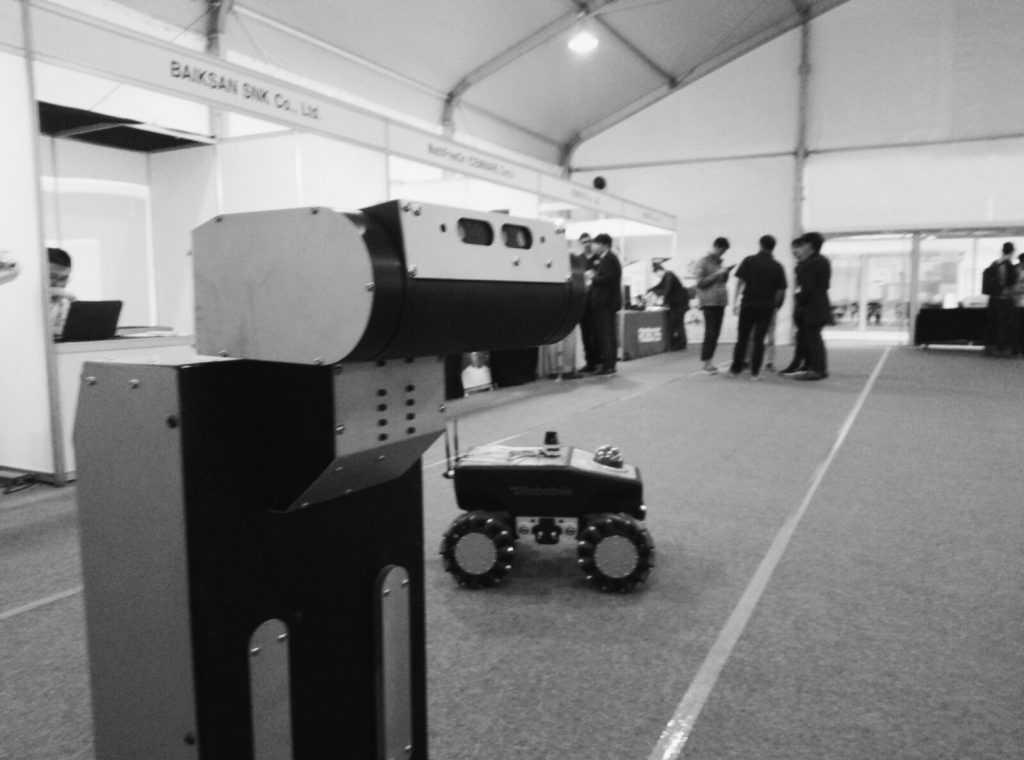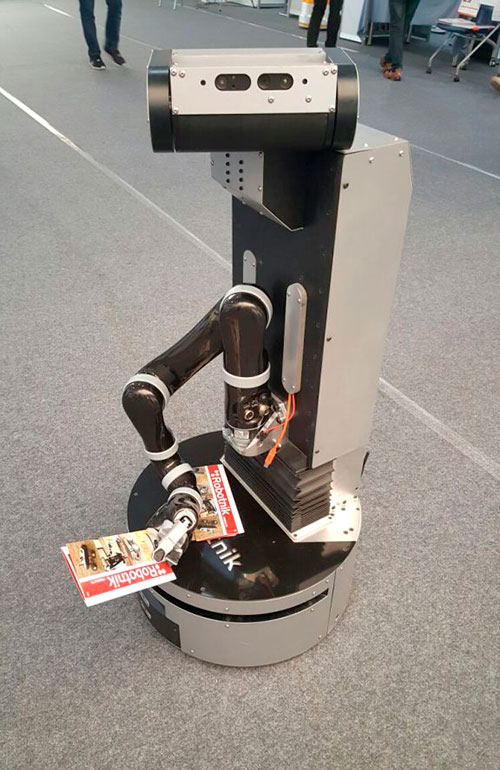 RB-1 at your service on the exhibitor hall.
Thank you very much to all fairgoers. It was a pleasure to meet all your queries and concerns!